Presentation
Welcome to the NOTARIAL OFFICE OF THE DUKE Cosy & smart
The NOTARIAL OFFICE OF THE DUKE will be delighted to advice and be your notaire on your conveyancing process in France! But also, giving you a full advice considering your personnal situation such as inheritances matters, companies, renting/letting a place, taxes, duties and any steps of your investment.
Once you have choosen a lovely place, or decided to sell your lovely place in here, you might sign a preliminary contrat, kindly note that said pre-contrat is already binding you, do not hesitate to contact us upfront before any commitment and be fully aware of capital gain Taxes and all legal consequences and duties.
Our office is located in La Rochelle old town, near the gorgeous harbour, in a really cosy & sweet place.
Futhermore, we can also advice you at your place, for DEEDS, POA and WILLS if needed.
Do not hesitate to call us for an appointment!
#conveyancing #realestate #larochelle #notaire #sophiesarramegna
Our people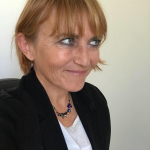 Maître Sophie SARRAMEGNA


Civil Law Notary - Notaire
Spoken Language(s) :
French and English.
Sophie SARRAMEGNA has 20 years of experience as notaire, her Notaire's diploma has been issued from Paris university of law but she came from Provence, and was in Menton.
Sophie SARRAMEGNA learned european law and has been involved in the EU TEMPUS programm, teaching urbanism and real estate law in Central and Eastern Europe (Poland, Hungary).
At EU Palais des Nations, Geneva, she was French Editor for a inside gazette (linck between people highlighting their work).
Later on, she also lived a few years in New York city and worked in an expat environment, managing with their Tax specificities.
During her notaire career Sophie SARRAMEGNA has constantly been advicing foreign clients.
From year 2010 to 2016 Sophie SARRAMEGNA translated Court decisions as sword translator for the Appeal Court of Aix en Provence.
In 2018, Sophie SARRAMEGNA created The NOTARIAL OFFICE OF THE DUKE in LA ROCHELLE, in a cosy place for clients to fell like home and have a personnal and qualified advice.
LA ROCHELLE is such a great place, but she also appreciate to travel and be able to help any clients!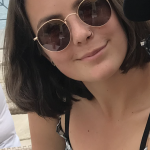 Manon LECOCONNIER


assistante
Manon LECOCONNIER is part of the family, she will help you with all administrative steps, and has developped many stills in the conveyancing process. She first learned litterature and theatre but love her job and is now a law student. She is the best to solve any emergency with a smile! She is improving her English.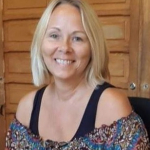 Sylvie LE FRAPPER


comptable
Comptable notariale depuis 32 ans, notamment en région parisienne, Sylvie est venue rejoindre notre équipe à temps partiel depuis mai 2020. une bonne recrue!