Presentation
Welcome to the NOTARIAL OFFICE OF THE DUKE Cosy & smart
The NOTARIAL OFFICE OF THE DUKE will be delighted to advice and be your notaire on your conveyancing process in France! But also, giving you a full advice considering your personnal situation such as inheritances matters, companies, renting/letting a place, taxes, duties and any steps of your investment.
Once you have choosen a lovely place, or decided to sell your lovely place in here, you might sign a preliminary contrat, kindly note that said pre-contrat is already binding you, do not hesitate to contact us upfront before any commitment and be fully aware of capital gain Taxes and all legal consequences and duties.
Our office is located in La Rochelle old town, near the gorgeous harbour, in a really cosy & sweet place.
Futhermore, we can also advice you at your place, for DEEDS, POA and WILLS if needed.
Do not hesitate to call us for an appointment!
#conveyancing #realestate #larochelle #notaire #sophiesarramegna
Networks and certifications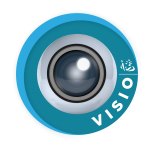 Office équipé de la visioconférence de la profession
Pas le temps de passer chez votre notaire ?
Vous disposez d'une tablette ou d'un ordinateur doté d'une caméra et d'un micro ? Vous avez alors l'équipement nécessaire pour réaliser un entretien en visioconférence avec votre notaire.
Simple, en toute confidentialité et en toute sécurité, vous pouvez de chez vous dialoguer avec lui.
Lors de vos prochaines prises de rendez-vous, pensez à informer notre secrétariat de votre souhait d'effectuer l'entretien en visioconférence.
visio.notaires.fr/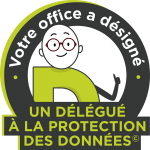 Office that has appointed a Data Protection Officer
Office that has appointed a Data Protection Officer